If you, a family member or your patient is one of the nearly 400,000 individuals that undergo dialysis, consider Wisconsin Dialysis.
We offer experts and comprehensive care to patients with kidney disease in a state-of-the-art and patient- and family-focused environment. Our treatment facility offers unsurpassed convenience and flexibility, with both in-center outpatient dialysis, and a multidisciplinary support system that includes the region's most accomplished renal physicians and nurses.


Dialysis is a process which eliminates waste products and excessive fluid from the body. The two types of dialysis are hemodialysis and continuous ambulatory peritoneal dialysis (CAPD).
Hemodialysis
Hemodialysis mimics the kidney's function in cleaning and filtering wastes products and excessive fluid from the blood. The dialyzer filters your blood a small amount at a time, allowing wastes and extra fluids to pass from your blood into a cleansing fluid called dialysate. Each session of hemodialysis takes around four hours and the patient usually goes to the dialysis center for at least two to three times a week.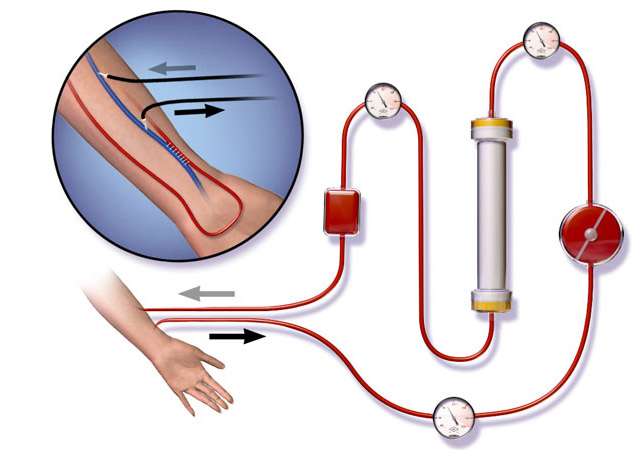 Continuous Ambulatory Peritoneal Dialysis (CAPD)
This technique uses dialysis fluids to filter wastes via catheter placed in your abdomen. This type of dialysis is more convenient for some patients and can be done daily at home or office.